Become a BIM professional with Bimplus!
Bimplus is your open BIM platform for the construction industry.
Pricing & Contact
Allplan Bimplus is a feature rich BIM Collaboration platform with a selection of packages available tailored to meet your everyday project needs. These packages range from entry level, designed to provide a taste of the power available, through to Professional and Enterprise, designed to take your organisation to the next level of BIM coordination and collaboration. Become a BIM professional with Allplan Bimplus today!
Features Table
The table below shows the features that come with the Standard, Professional and Enterprise versions of Allplan Bimplus and outlines the pricing structure for each option.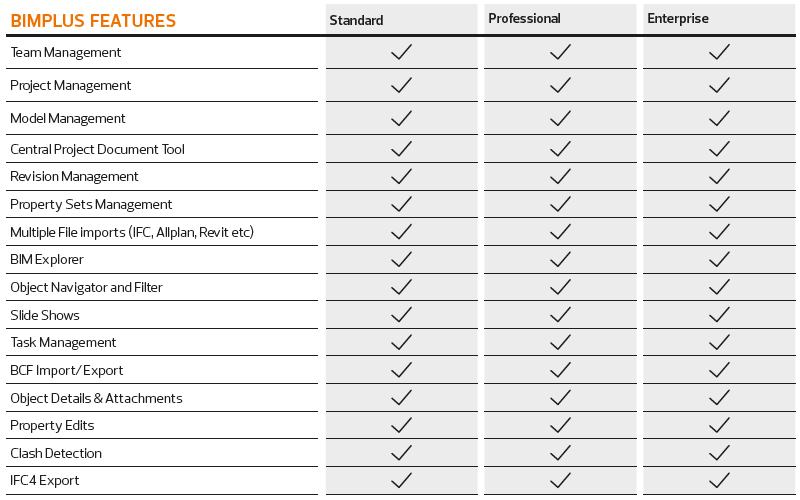 Pricing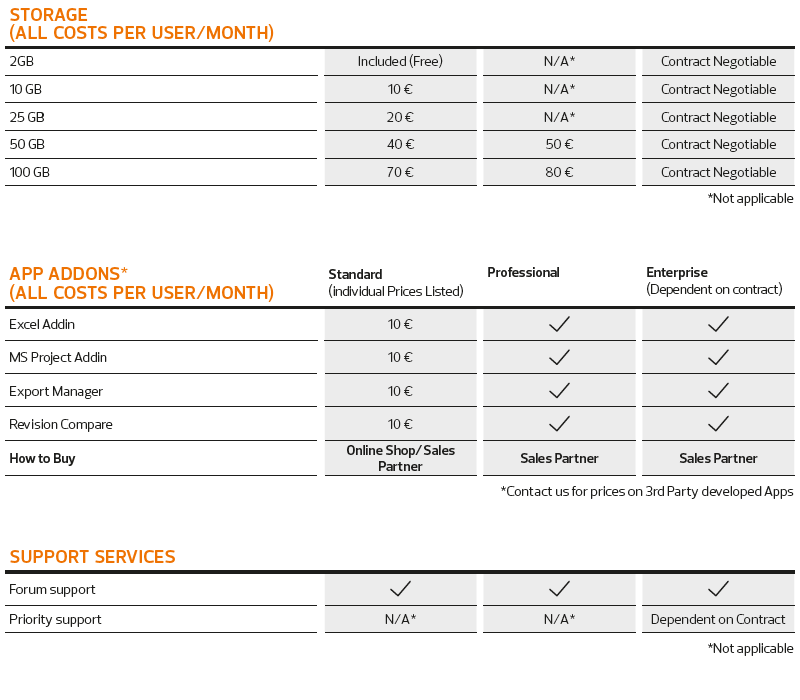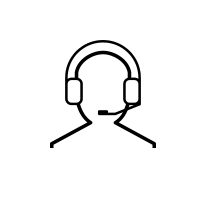 Partner & Developer
Are you a developer and want to use our SDK or API for your applications? You can view the documentation on Bimplus here:
USER GUIDE, UPDATES & SUPPORT.
If you have any questions, you can also contact us directly.